One of the things that indicates the corruption of our society is the increasing popular junk "music". The Black music or "rappers music" that is a sure sign of our decay.
I hear it every where and it is very disturbing to my ears. The Boom Boxes that are running at full blast that can be heard long distances. (One revenge and pay back is that it has been proven to be damaging to the ears over time) The popularity of this corruption of the word "music" and our ears is just another sign of our impending break up and disintegration as a civilized society. If you listen closely you will hear chants and rages against the white race, how to get "white chicks" and other more filthy things.

What has happened to the appreciation of the good music. The classical music of the ages. This kind of music has been in favor for hundreds of years and it still is to the cultured society. The junk "music" of today will fad into oblivion and there will not be any memory of it!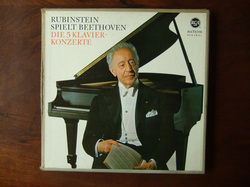 ---
That young students are being led into this quagmire of further corruption of their innocents is very disturbing. The so called peer pressure is the root cause of this deplorable situation is due to the fear that young people have of not belonging to the "group". It is the boldness of these "groups" that are alarming. This boldness is used to harass the more timid and force them into these "groups". You could call them "gangs" without any fear of a distraction of the word.

Some young white girls now seem to think it is "cool" to have a black boy friend. They are being "liberated" and now are part of the new way of living. How could anybody call a girl a racist if you have a cool black boy friend? You now see more and more white girls having black babies. This is what the black races are striving far, integration in every way, the dissimulation of the white race.

Boldness as a Weapon

In fact boldness is the key. When these trouble making Nations, gangs or individuals use boldness in perpetrating their attacks and crimes, that is where the normal people and free countries are at jeopardy, because free countries and the normal law abiding citizens are at a big disadvantage facing this kind of aggravate behavior.

I will give an personal example of this boldness. I was in a Circle K convenience store waiting in line behind a woman who was about to pay for her purchase of a carton of cigarettes with a credit card when a black man comes and gets in line behind me. He then reaches around me and takes the woman's credit card and carton of cigarettes and calmly walks out with a smug smile on his face as he knows that we all are too shocked with disbelief to do anything about it. This is "boldness" in action. This is not normal behavior! This is not what "normal" people expect. This the kind of aberrant behavior is very dangerous.

This "boldness" is being used today against us every day constantly in every way. It is a effective tactic that always seems to work against free people and free nations. Once the initial shock is over the necessary response can sometimes be initiated in time. Example: our immediate and all out response after the Pear Harbor sneak attack by the Japanese. It didn't seem to work after the 911 attack though and it is not working today against the continuing attacks by the Muslim terrorists either.

Of course we are in a different time, a time of bad leadership and totally ineffectual government, a time of a watering down of the once predominant white race, a time of the coming break up of the American way of life. A time of the liberated black race, a time of the first black Muslim president with all that entails. In fact we are in a very bad time. We are in the end game and the collapse of everything we ever held dear. Unless we the white race finally wakes up and do something about it. This of course will not happen. We are too defeated in spirit and determination.

This technique of boldness will probably be used against us more and more as it has been used against us constantly and in the past. All it takes is a country or person(s) to realize its effectiveness. This is the key element of the criminal and the rogue nations. The shock of a completely insane and totally unexpected action or an event is usually an unstoppable situation, at least temporarily. We should be on guard constantly against the unexpected bold actions of rogue regimes and criminals, but of course this very difficult to do. We would have to be constantly be armed and on our guard.

The boldness of the criminals, the terrorists, the homosexuals and all the other deviant factions or individuals is something that we all must guard against. It is the old, old story of the good against the evil and past history of using boldness as a weapon has proven it a terribly effective weapon against free nations and innocent people.